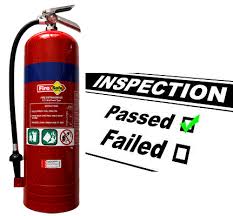 Fire Extinguisher Inspection
Why do I need to carry it out?
The Regulatory Reform (Fire Safety) Order 2005 is a legal requirement. It requires UK businesses to have independent Fire Extinguisher Testing completed every year
What is Fire Extinguisher Servicing?
Fire extinguishing testing and servicing is a legal requirement for any business. If any minor repairs are needed then our engineers can do them on the same day. This ensures that should the worst happen, everyone in your business is safe and no one gets injured.
Full and thorough checking of all components of fire extinguishers include:
Pin
Seals
Gauges
Security Devices
Refilling
Recharging
It is important to have the correct extinguisher
Knowing what fire extinguishers are suitable for your business is vital. There are six different classes of fire extinguisher and five types.
Class A – Paper, plastic and wood, among others Class B – Oils, fuels and other flammable liquids Class C – Flammables gases such as butane, methane, propane etc Class D – Metals Class E – Electrical equipment Class F – Cooking oils, fats and other flammable ingredients
How much will it cost?
To obtain a quick and easy quote please call us on
0845 607 6701 or
use the contact form or
email: info@citypat.co.uk